Club Membership

Find out more
about the club

More detailed information about the club (and a personal invitation).

Get on our mailing list
A temporary list of
"potential members"

If you want to get to know us better before you join the club, get on our mailing list for a while. We will then keep you informed about all upcoming club events and news. Just send us your email address using either:

a) Email: info@mthigh.org. or

b) Use the Contact/Feedback Form.

Please note that the "potential members" list is only temporary, to give you time to learn more about our club. But, if we don't hear from you again, if you don't join the club within a reasonable period of time, you will be removed from this temporary list.

Scroll down for a list of member benefits.

Join the club
(or renew your membership)

Annual membership: Oct. 1 - Sept. 30.

Our membership dues are: $30 - for single membership or $50- for couples.

Don't mail in your dues for next season before July 1st.

1. How to Renew. Please renew your membership in September, October or early November each year. Most people renew their membership at the SkiFever Show or at our annual Kickoff Party, both held in November, but you can join or renew at any time. Just print the Dough Transmittal form - PDF file or Dough Transmittal form - Word document, fill it out, and mail it or email it to:

Mountain High Snowsport Club
PO Box 2182, Portland, OR 97208
Forms@mthigh.org


You can pay by check or by credit card (online only). If you want to pay online, please go to the "Signup & Pay" page, but you still need to fill out the Dough Transmittal Form and mail it or email it to the club.




2. New members: Feel free to join at any time of the year. If you join our club for the first time in the middle of summer, any time after July 1st, your membership fee will be applied toward the next upcoming season (starting in October of each year).

All new members are encouraged to email us at info@mthigh.org, to speed up the process of getting on our club's email list.

3. Membership card: Please pick it up in person at one of our Fall events, such as the Ski Fever Show or the Kickoff party (in November). We do not mail out membership cards unless you request it. If you want one, let us know, and we will either mail it to you or deliver it to you at an upcoming club event. Contact our membership director Karen Michels at: Membership@mthigh.org, 503-984-9210.

4. How memberships are processed. Your dues are first processed by our club Treasurer, who then periodically sends an updated membership list to our Membership Director, and to our Newsletter Editor. All this might take some time, so we apologize for any delays.
Membership Benefits
Last updated: November 14, 2023.
Ski more for less.
By joining our club, you will be informed of great deals at ski areas and ski shops. By signing up for ski trips, you will get group discount rates on both lodging and lift tickets. If you join one of our race teams, you will receive special racers' discounts on lift tickets.
Free $kiing and half-priced lift tickets. <= Click here for complete list.
This list is now somewhat out-dated, but a lot of it is still true. We just haven't updated the details in a while
Strictly speaking, most of these offers are available to the public under some conditions, but all these offers are listed here neatly for the benefit of all our members.
All NWSCC, FWSA, and NSCF membership benefits.
As our club member, you are automatically also a member of three other, larger organizations, with which our club is affiliated. You are entitled to the benefits from all 3, so check out all 3 web sites for a complete list of benefits. In addition, some of the best benefits are listed below.
30% off at Columbia Sportswear Flagship Store.
At the Columbia flagship store, all NWSCC members, and that includes all Mountain HIgh club members, will get 30% off of everything in their store on an ongoing basis. The store is at: 911 Southwest Broadway, Portland, OR, just 2 blocks from the Pioneer Courthouse Square.
Show them your club membership card, which shows on the back side that you are a member of the NWSCC. Yes, we haven't received our membership cards this year, but simply use your membership card from last year.
Next Adventure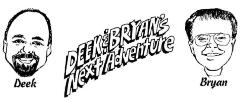 Receive a 10% discount off any purchase at Deek & Bryan's Next Adventure, on the corner of Grand Ave. and SE Stark. Just show your membership card, or identify yourself as a Mountain High club member. This store has low prices to begin with! Also, you can get a snow-park permit here. They will also wax and tune your skis. See: www.nextadventure.net.
Mt. Hood Meadows discount on 10-time pass
The regular price of the Mt. Hood Meadows 10-time pass is $449. But you can save $50 and get it for just $399. Just follow this link . Scroll down to the bottom of that page and click on "View Details".
Schweitzer Mountain (Idaho) - Discounted lift tickets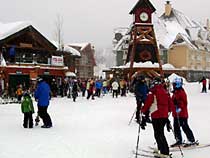 Schweitzer Mt. is offering all our club members a group discount, even if you purchase the tickets individually, one at a time. Note that Schweitzer Mt. is one of the few places in the US with an on-mountain village with restaurants and ski-in/ski-out lodging. Perfect for a relaxing vacation.

On a 1-day ticket, we save $11. Instead of $67, we pay $56.
On a 3-day pass, we save $42. Instead of $201, we pay $159. The 3 day pass is valid on any 3 days this coming winter season. They don't have to be consecutive days.

To get this discount, the tickets must be purchased and printed through a Schweitzer Mt. web page that has been specifically customized for our Mt. High club. The page is located at: https://tickets.schweitzer.com/affiliate.asp?ID=17D3854F-9D13-4D87-9805-3837BA537DE5.

Click on the above link to go to that page and check it out. You will need a password, which you can find on page 6 of the December 2011 issue of Lift Lines (issue #132). You must enter the password exactly like that, with the two capital letters, and a dash.
Only as a last resort, if you can't find the password, contact Emilio at Newsletter@mthigh.org to get it. .
The Taco Shoppe discount - 20% off any item on the menu during winter (10% in summer)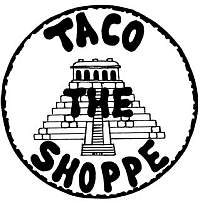 Our club member Kevin Bastin is the owner of the Taco Shoppe in Government Camp. He has offered us a 20% discount off of any item on the menu (not just the burritos, as previously offered). The Taco Shoppe is located in Government Camp, across the street from the Huckleberry Inn (but a house or two up the road), or just downhill from the Mount Hood Museum.
Location: The Taco Shoppe, 88786 E Government Camp Loop Rd., Government Camp, OR.. 503.272.3599
Hours: Sunday - Thursday: 11am - 7pm, Friday & Saturday: 11am - 9pm.
The perfect place to stop for a satisfying meal after skiing, on your way home! Why sit in bumper to bumper traffic, when you can skip it an have a relaxing dinner instead?
Brundage Mt (Idaho)
Brundage Mountain Resort is offering a $50 adult lift ticket (ages 18-69) during weekend/holiday periods and a $45 adult lift ticket during mid-week/non-holiday periods. You will need to show your Mt.High/FWSA/NWSCC membership card at the time of purchase.
Sun Peaks resort, British Columbia.
25% Discount off lift tickets. Present your Horizon Air Boarding Pass and photo ID to receive 25% off the purchase price of an adult lift ticket. Sun Peaks is located near Kamloops, B.C. See: www.sunpeaksresort.com/winter/index.aspx
Telluride Ski resort, Colorado.
$275 5-Pack no black out dates. Purchase a 5-day transferable lift ticket for ultimate flexibility. A 25% reduction in window price. Click on: www.tellurideskiresort.com. (Must be purchased on-line 7 days in advance).
Adidas employees' store pass - 50% off -- valid periodically, at pre-announced times.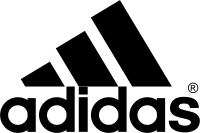 NOTE: This deal is not ongoing. It becomes available about once a year When this happens, our club members will be notified by email. Stay tuned.
All our club members have been offered a 50% discount at the Adidas employee store. Please print the attached coupon / store shopping pass.. Print it out and bring it to the store.
Thanks to our club member and PACRAT racer Elsebeth Frank for setting up this discount for us.
Location: adidas village store, 5055 North Greeley Ave. Portland, OR 97217. Phone: 971.234.8536
Hours: Monday- Friday 10:00am - 7:00pm. Saturday – Sunday 9:00am - 5:00pm
Stay tuned for more great deals. We'll post them as they happen.