Bulletin Board
NOTE: If you want to post just text, you can post your own messages in the club's Forum.
To post material on this Board, please email your text and any graphics (in any format, preferably JPG) to: webmaster@mthigh.org. Specify that it is for the Bulletin Board. We'll usually update the web site within 24 hours, unless we are away on important business, such as a ski trip!!!
Entries are in chronological order. Latest on top.
1. Elan and Salmonon skis 2. Ski Accessories 3. Rossignol Ski boots 4. Govy Cabin for rent
5. Motor home 6. Old skis wanted 7. Blizzard Firebird Slalom Skis 8. Winter tires
9. Thule ski box 10. K2 Skis (new) 11. Sandy River House 12. The Taco Shoppe
osted:
November 29, 2023
For sale:

Elan and Salmon Skis

Brand New Salomon QST 106 Skis
188 cm long 140/106/126 mm dimensions tip /waist/tail 20 m radius
Twin Rocker with Atomic Warden 13 Demo binding can be easily and quick adjusted to any ski boot sole lengths. See pictures below.
$ 750.00 OBO
Elan Race GSX Waveflex Technology
GS cut Beer League racing skis.-- See pictures below.
182 cm long 110/67/96 mm dimensions
Tip/waist/ tail 22 m radius.
Elan Demo Binding can be easily and quick adjusted to any ski boot sole length.
Ski has been 3 x on Snow, Tops and Bottoms in brand new like condition.
$ 500.00
Volker Czechowski Tel# 201-303-3490
Can be picked up in Sandy Oregon ( less than 5 minutes from Fred Meyers or Jo's Donuts) or meet up at Timberline Lodge ski area. Will be there every weekend during ski season.
Click on any picture to enlarge it.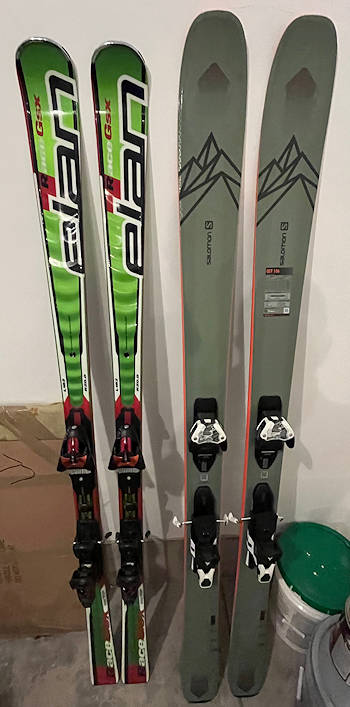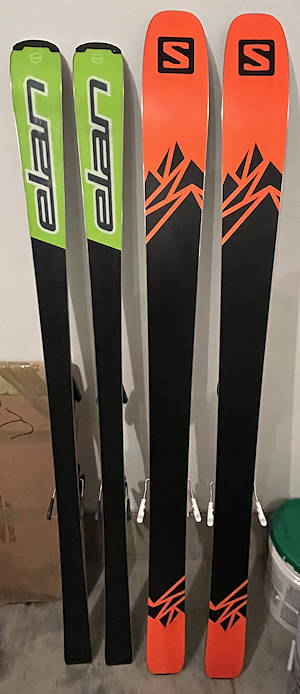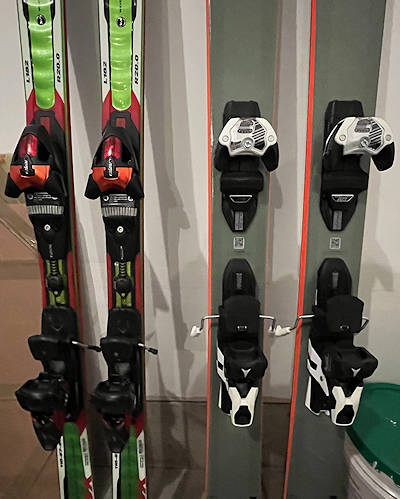 Posted:
November 15, 2023
Ski Accessories for sale

I have retired from skiing for multiple reasons and have a few items that may be of interest to club members:
Click on any picture to enlarge i t.
1) A front window mounted 2-pair ski rack. Pick it up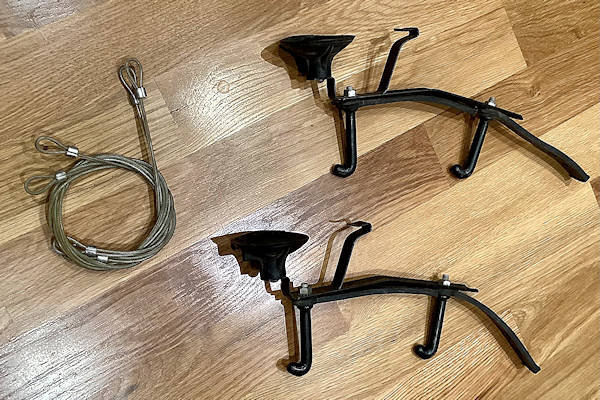 2) I also have the following items, ... and all will go for very little:
a) "Vintage" (over 10 years old) skis - 184 cm Volkl RTM (2012).
b) 192 cm Fischer Watea (2007).
c( New Goode poles.
d) Solomon boots.
All will go for very little.
3) A Rossignol padded, two-pair ski transport bag. Used only on two club bus trips - $40 - SOLD
Posted:
November 12, 2023
SOLD
4 Blizzak winter tires for sale 225/65R/17

Size: 225/65R/17. Used one season. Excellent tread. $400. SOLD
Click on the pictures below to enlarge them.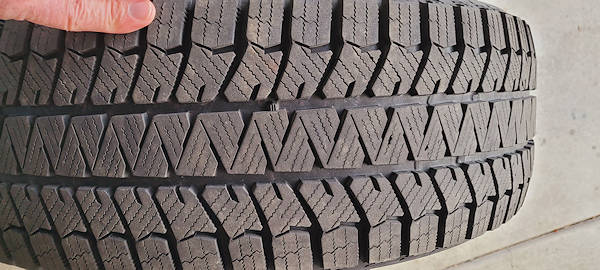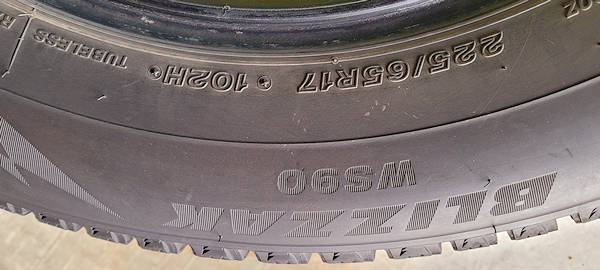 Posted:
November 4, 2023
Brand New Rossignol Ski Boots

for Sale ... $60.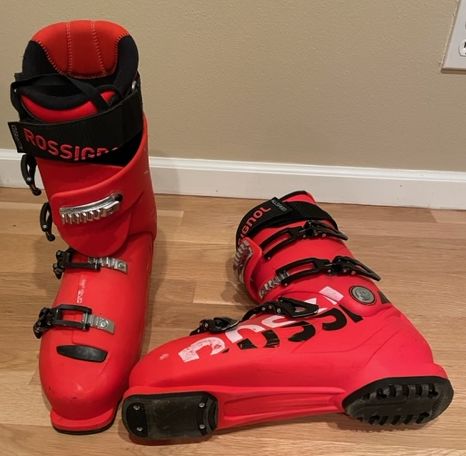 A pair of Rossignol Ski Boots men's size 11, 348 mm and 305 volume.

They were for my son and don't fit. $60.

Violet Anderson

Posted:
June 29, 2023
From our PACRAT Racer, Steve Hilliker

Motor Home for sale
$39,000
Nice Mountain getaway home. A 1997 Safari.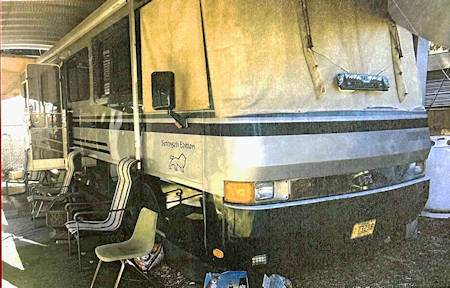 One bedroom, one bathroom.
Size = 8' 6" x 40'.
Square ft. = 344.
All kitchen appliances.
Heating = Electric.
Looking to live inexpensively? Or just for a weekend getaway? This is a good solution.
A 40 ' Safari diesel pusher with a Cat 310. Does NOT have to be moved. Only 22,000 miles, and only 1,200 miles on the tires.
Newer 14' cover to protect the RV. The cover is made for 6" wet snow and systains wind up to 100 mph.
New sidhwasher, newer microwave/convenction oven. New larger fridge with quad doors. Two air-conditioners, with thermostat controled by WiFi. IT also has a fryer, toaster oven, TV and sound bar.
Wood flloring in the front room is all new. Upgrade mattress with head lift for comfort and watching TV, Also a bath shower / tub combo.
Gazebo with 2 x 6 frame, beautiful platform floor, and ceiling fan with lights.
Posted:
March 22, 2022
Old skis . snowboards wanted

Old skis or snowboards wanted!
I am making a bench or 2, for my ski house.
If you have any old skis (alpine, AT, cross country etc.. ) with or without bindings...
In any condition or age (older the better) I'll take em. I'll even take snowboards.
Give me a call, text or email.
Thanks!
David Comerford
503-314-8921
Liamspapa@yahoo.com
Posted:
November 26, 2020
For sale
Blizzard Firebird Slalom Skis

$450

165 cm length, 12.5 m radius
165 cm length, 12.5 m radius
Mounted with Marker demo binding; 4-12 DIN
2019-20 model, skied only 2 days
Perfect condition. Race tuned with beveled edges.
These are real race skis - not for the inexperienced, lightweight, or faint of heart skier. Big strong racers will love them. Price: $450.
=== Click on any of the images to enlarge them ===

Posted: November 6, 2019
For sale
4 Snow Wheels and Studless Tires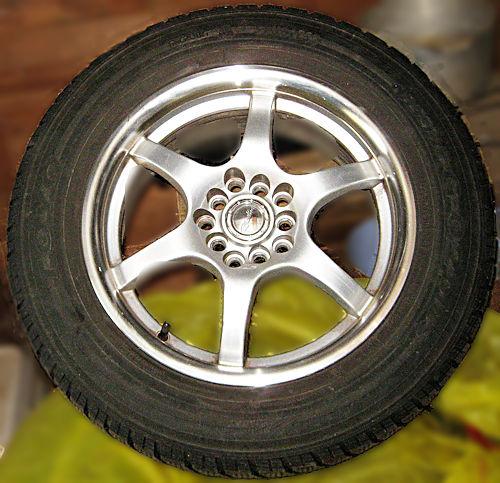 Fits most Subaru Outback 2000-2013. Wheels were on a 2003. Will fit several other vehicles. See below. Click on the photo to enlarge it.
Cast spoke wheels with 225/60 R16 Toyo Observe winter tires. About 6-7/32 tread left. Good for at least one more winter season, with tread left for summer use. Wheels clean with minimum blemishes. New cost of wheels alone $400.
$200
or best offer.
Kurt Krueger 503 625-1492
Details and fine print:
Wheel size 16x7. Dual bolt pattern 5x100mm and 5x4.5in. Japanese cars generally use 100mm and US cars 4.5 inches (114.3mm). These will NOT work on a newer Outback, minimum 17" wheels are required to clear the brakes.
Bolt pattern also matches Foresters. This site can be used to see if these tires/wheels will fit your vehicle.
www.wheel-size.com
Posted: July 12, 2019
For sale
Thule Ski Box for Car Top

$500



Very good condition.
Opens from both sides.
Tie down straps inside.

Size: 84" long, 33" wide.

Color: Black with some gray.
Contact Jackie Bonillo at
Posted: March 25, 2018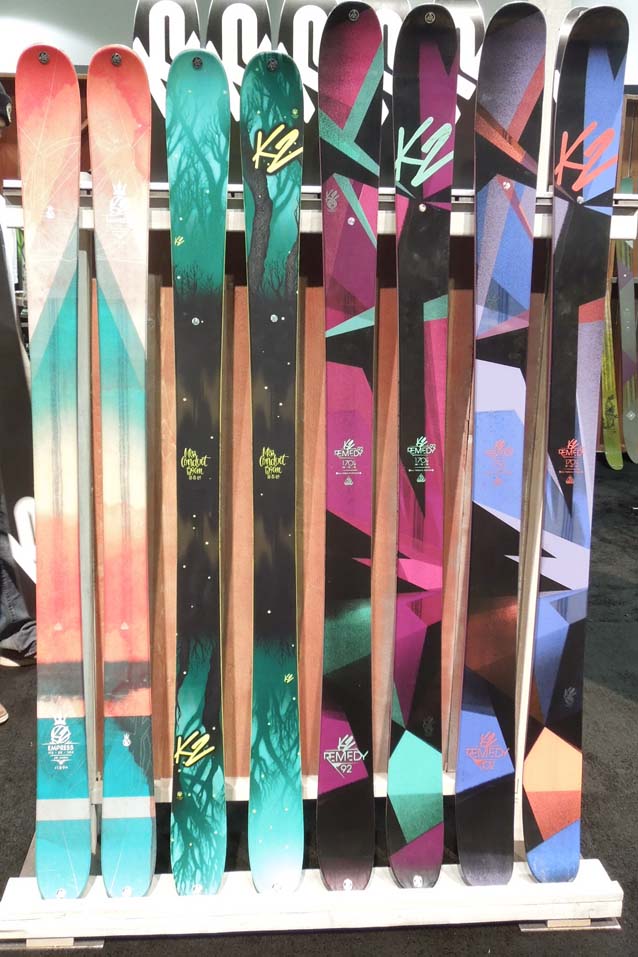 For sale
K2 Skis
New - Any model - Any length
For sale. New K2 skis.
Order anything out of the catalog, any length, your choice.
Retail value up to $1,200. Yours for $300.
Violet Anderson 503-781-5680.
Violet Anderson
Posted: January 30, 2018
Ski House Rental
Sandy River Ski House
The Sandy River ski house is located in a quiet older neighborhood in Brightwood/Welches, within the shadows of Mt. Hood. The property is located on the Sandy river. You can hear the rushing river roughly 200' from the house, a short walk to the water's edge to stroll along the banks.
The house is 3 blocks from highway 26. An ideal location for easwy access to all 4 season activities on or around Mt. Hood.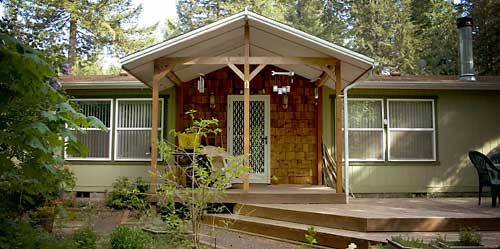 Website with availability calendar:
Contact
David Comerford
503-314-8921
Mountain High Snowsport club members get 20% off.
Click on picture to enlarge it.
Updated: November 28, 2017 (Original, first posting: December 21, 2011)
The Taco Shoppe 20% discount (10% in the Summer)
off any item on the menu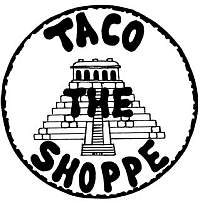 Our club member Kevin Bastin is the owner of the Taco Shoppe in Government Camp. He has offered us a 20% discount off of any item on the menu (not just the burritos, as previously offered). But, in the Summer, the discount is only 10%
The Taco Shoppe is located in Government Camp, across the street from the Huckleberry Inn (but a house or two up the road), or just downhill from the Mount Hood Museum. Stop by on your way back from the mountain!
Just show your club membership card (which also doubles as a FWSA and NWSCC membership card) and receive the discount. See full menu.
Location: The Taco Shoppe, 88786 E Government Camp Loop Rd., Government Camp, OR.. 503-272-3599
Hours: Sunday - Thursday: 11am - 8pm, Friday & Saturday: 11am - 10pm.
Update: We now have indoor dining and a Full Bar $5 Happy Hour Food Menu 3-5pm M-F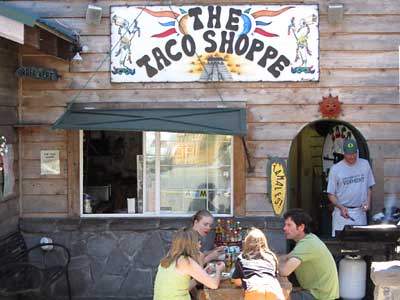 Latest news: The Taco Shoppe is celebrating its fourteenth year in business this January 2017. It's also the fourth year at the new location, with indoor dining and a full service Cantina style Bar, featuring fresh squeezed Margaritas, Mexican beers and crafted micro brews on tap.
We are at the same address 88786 E Government Camp Loop Rd in the Palmer Lodge, we just took over the main floor of the Lodge. We received our liquor license on December 4, 2013.
.
We have expanded our menu to include many more homemade traditional items such as Chile Rellenos made from Pablano peppers, Chicken Enchiladas with New Mexico red sauce. We have daily specials like beef fajitas. We also have fire roasted red salsa and and house roasted spicy Green New Mexico Hatch chile, with our homemade chips. We also serve Grande Burritos, and tacos with carne assada, carnitas, chicken, beef and fish.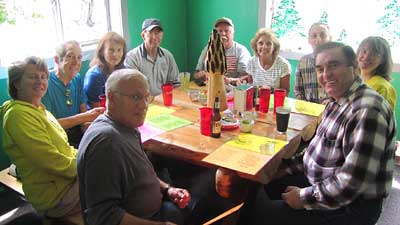 We also have on Sunday's, Caldo de Pollo, a large bowl of clear broth chicken soup with rice, chicken and 1/2 an avocado with cilantro, onions, chopped serano chili peepers and lime served on the side, my favorite.
We have a large vegetarian, vegan and gluten free selection as well featuring our Ultimate Veggie burrito that's as big as your head.
We also are offering a food challenge: if one person can eat our spicy Borracho Nacho's Grande in thirty minutes it's free and you get a Taco Shoppe T-shirt and your name and picture on The Taco Shoppe Facebook page.
Posted: periodically, whenever available.
This offer is available only from time to time.
You will be alerted by email the next time it happens.
Adidas employees store pass
50% off until (a specific expiration date)
NOTE: This offer is not ongoing. It comes and goes periodically. When it becomes available again, Mountain High club members who have opted to receive ALL emails will be informed by email.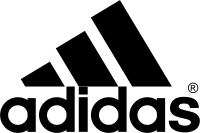 All our club members have been offered a 50% discount at the Adidas employee store. Please print this coupon / store shopping pass.
Valid: April 11 - 25, 2015. Print it out and bring it to the store.
Location: adidas village store, 5060 North Greeley Ave. Portland, OR 97217. Phone: 971-234-8536
Hours: Open daily: 10am - 9pm.
Thanks to our club member and PACRAT racer Elsebeth Frank for setting up this discount for us.
Posted: August 26, 2018
Condo in Bend
for rent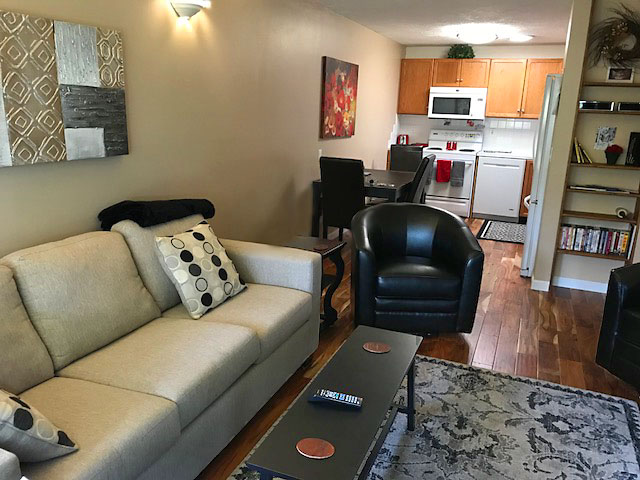 Available for members of Mt. High a 2 bedroom, 1 bathroom, full kitchen, condo available for rent in Bend.
Sleeps 4, 2 Q beds.
Close to restaurants, breweries, parks, & 10 minutes to downtown, about 18 minutes to the Mill District. Free parking & a private patio.
Minimum stay = 4 nights. $100.per night.
Contact Jackie at jbon1960@comcast.net or send text to 503-706-9668.
Texting works best.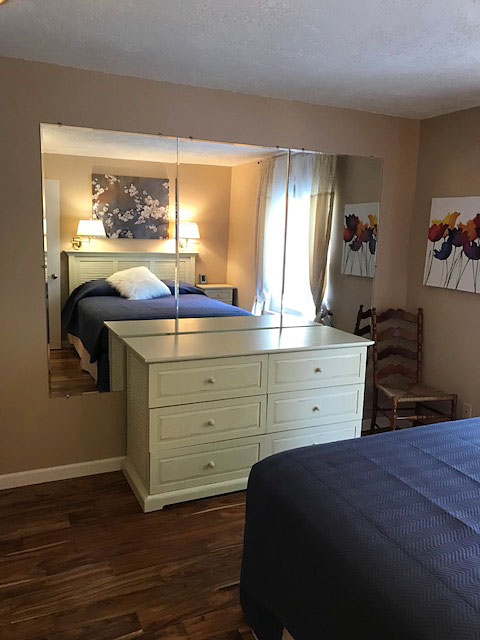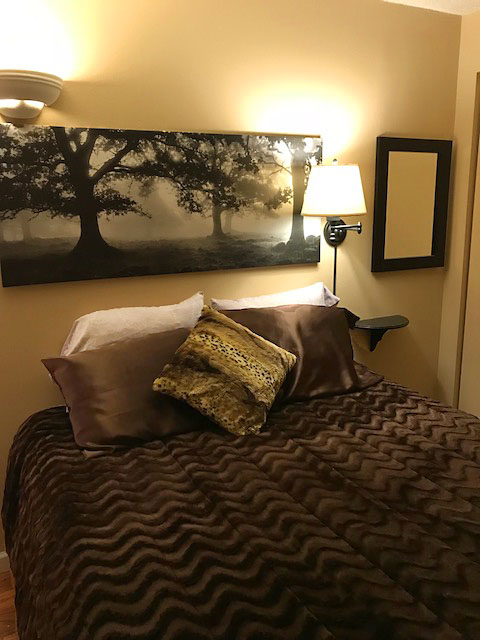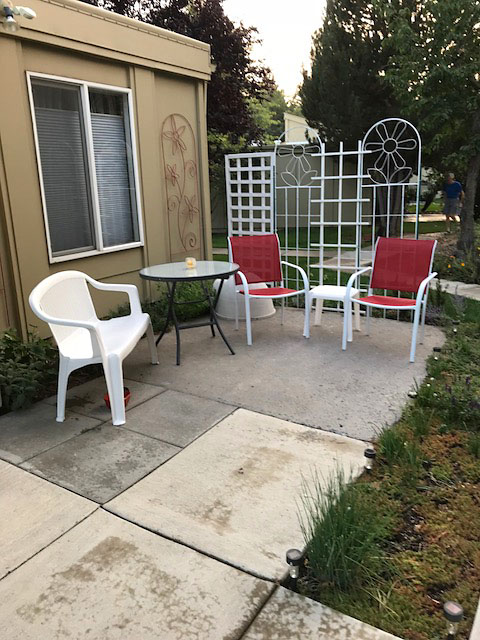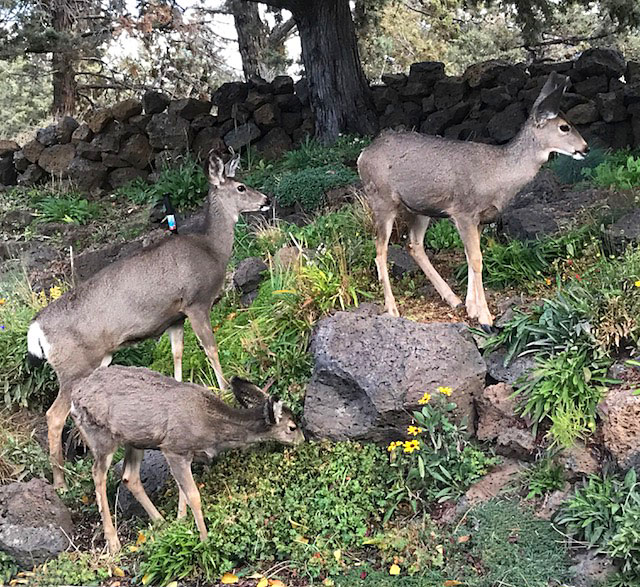 Deer are frequent visitors right next to the patio.