Feedback & Responses to
(Safety and Fun through Turning)
Here are some responses to the open letter to ski areas (by Emilio Trampuz).
Feel free to voice your ideas and thoughts in our Forum. Or, email Emilio at info@mthigh.org.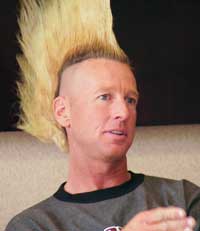 Glen Plake (extreme skier; star in Warren Miller movies)
Strictly speaking, this is not a feedback, but credit should be given to Glen for voicing some very similar views at the Far West Ski Association Convention in June 2005. He spoke very eloquently, and with some sadness, about the fact that training gates (practice race courses) have all but disappeared from the slopes. The next day, after seeing Emilio's letter, Glen told us about the whisker gates - of which we had not heard before. See photos on Vision page.

Deb Armstrong (Ski racer, instructor, and Olympic gold medal winner)
"Emilio, you should write an article expressing these ideas to Professional Skier Magazine, the official publication of the PSIA (Professional Ski Instructors of America). They might publish it."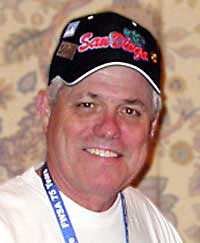 Mike Sanford (President, Far West Ski Association)
"Interesting and provocative stuff. This really does offer a different approach for the resorts to consider. We need to look at this as a serious opportunity for us to follow up with some of our partners."
Dave Riley (Manager, Mt. Hood Meadows)
"Thank you for sending this to me. Itís very interesting and we will discuss it within the areaís management group and see what the group feels about your ideas."
Brian Logsdon (Marketing & Sales Representative, Timberline Lodge & Ski Area)
"Emilio, thank you for the input. I will be going over your points with our Dir. of Mtn Operations and the Mtn Staff. We will see what we can do to implement your suggestions."
Voice your own opinion and express your ideas in our Forum.